Once upon a time, a creative couple named Sarah & Ralph, shared a long time dream of theirs with friends who then urged them to turn that dream into reality. Their love of all things natural and authentic, combined with a heart to serve and love people with quality produce and style, brought their vision to life in the form of a vintage travelling café and bar!
We are continuing our "Quest" around the Gold Coast, and this month we would like to introduce you to our valued customer, Daisy Days.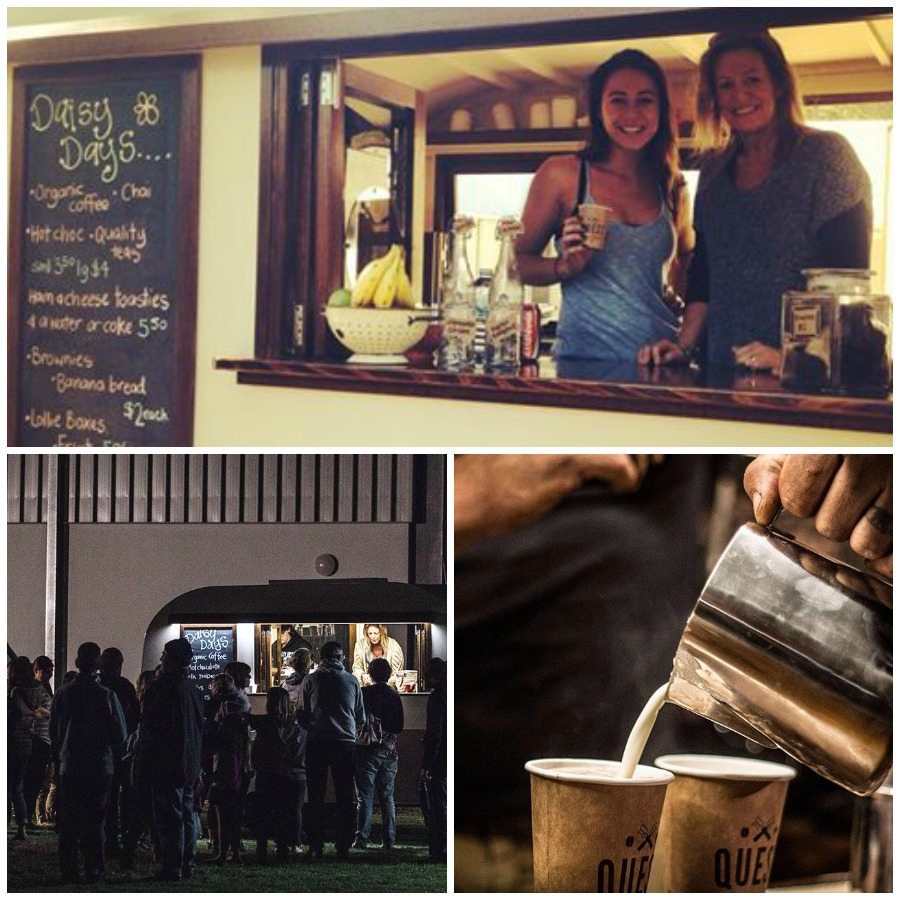 Daisy Days is a travelling café and bar serving organic Quest coffee, quality teas, hot chocolate, chai, cold beverages and sweet treats as required. Daisy Days began operating in May 2014 and they have certainly proven that events are their specialty. Their trendy little vintage van, which is a replica 1950s Bondwood Caravan, is the perfect companion for any event.
They've travelled to the far north and south of the Gold Coast countless times. In the short space of time that they have been operating, they have attending a wide variety of events, like:
* School sports/carnivals/fetes
* Weddings/engagement parties
* Community radio events
* Surf Life Saving Clubs
* Child Care Centres
* Car shows (especially the vintage type)
* Corporate events
* Art fairs
* Baby expo's
* Community sporting events
* Markets
* Festivals
* Various churches
* Christmas carols
…plus many other events. They have an overabundance of lovely comments on their Facebook page, ranging from outstanding customer service to how amazing their coffee tastes. Check out their Facebook and Instagram for yourself, and be sure to give them a like – that way you'll know which event they'll be attending next. There's nothing better than a Quest coffee while you're out and about.
If you are interested in arranging for Daisy Days to attend an event, give Sarah or Ralph a call on 0408830093.
We'll leave you with a cute video they put together of their first ever outing. Enjoy!
Written by Therese Glowaski.