Quest Coffee Roasters is an Australian owned business located in the beautiful Burleigh Heads, Queensland, Australia.
Our mission is to make the best quality coffee underpinned by principles of social and environmental responsibility. We take meticulous care every step of the way – ensuring our decisions are empowering social and environmental progress – from green bean to flat white (or whatever your coffee heart desires). We love people, the environment, and coffee, and we want to ensure your love of coffee and conscience is rewarded.
Quest's success would not be possible without people. From our coffee loving cafe community, our wholesale clients who are united in our commitment to providing customers with quality, certified organic, fair traded, and freshly roasted coffee, to our amazing team… it's people who make Quest. Our team have a passion for making customers happy, and appreciate feedback, suggestions, and knowing that we are making you coffee, food, and drinks that you want to come back for more. That's right, we make delicious store-baked cakes and pastries as well 😉
We have an exciting future ahead of us as we develop new products and flavours that come with the Quest branded care for sustainability, quality and deliciousness that our customers have come to know and love.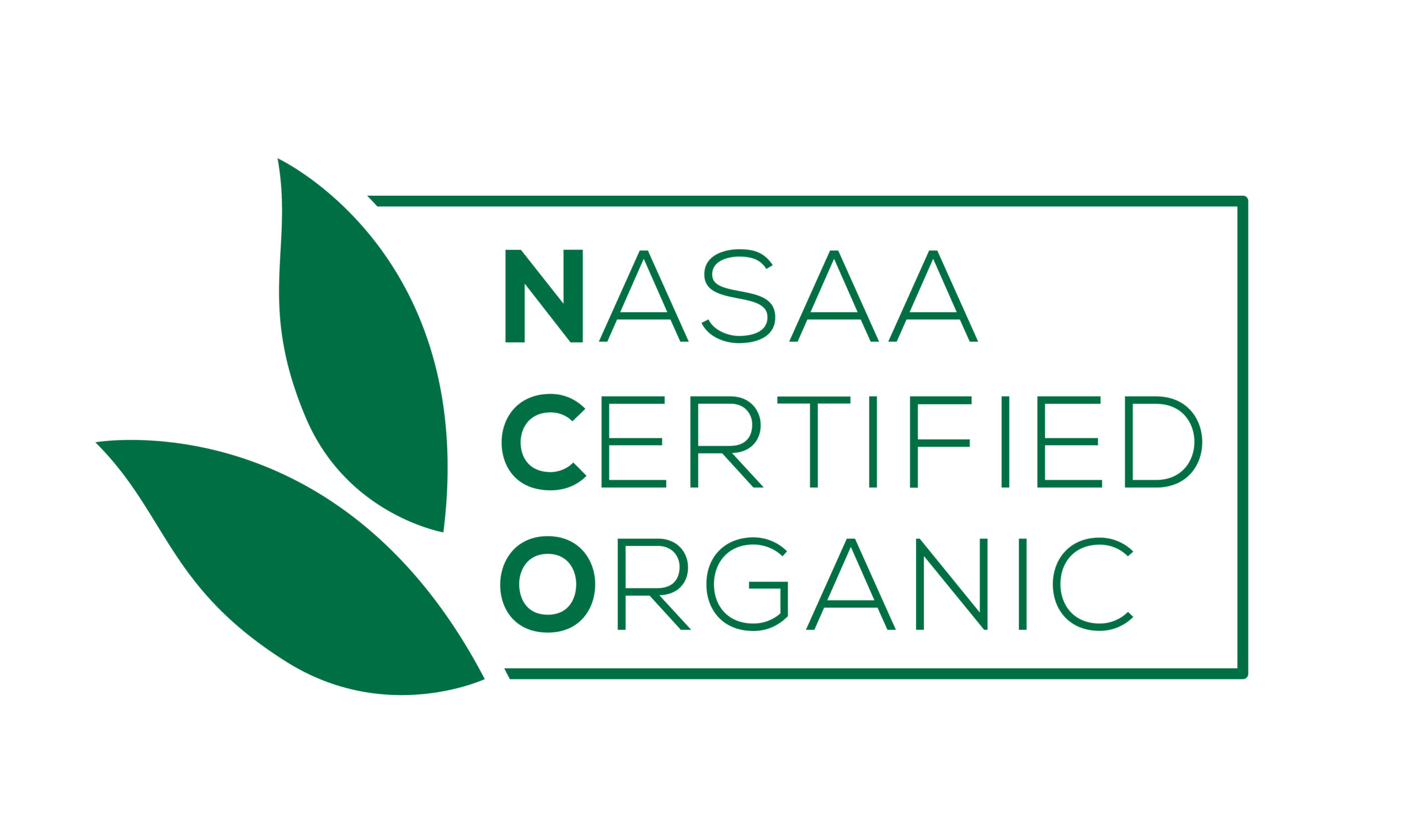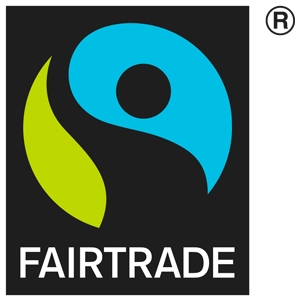 The Quest Team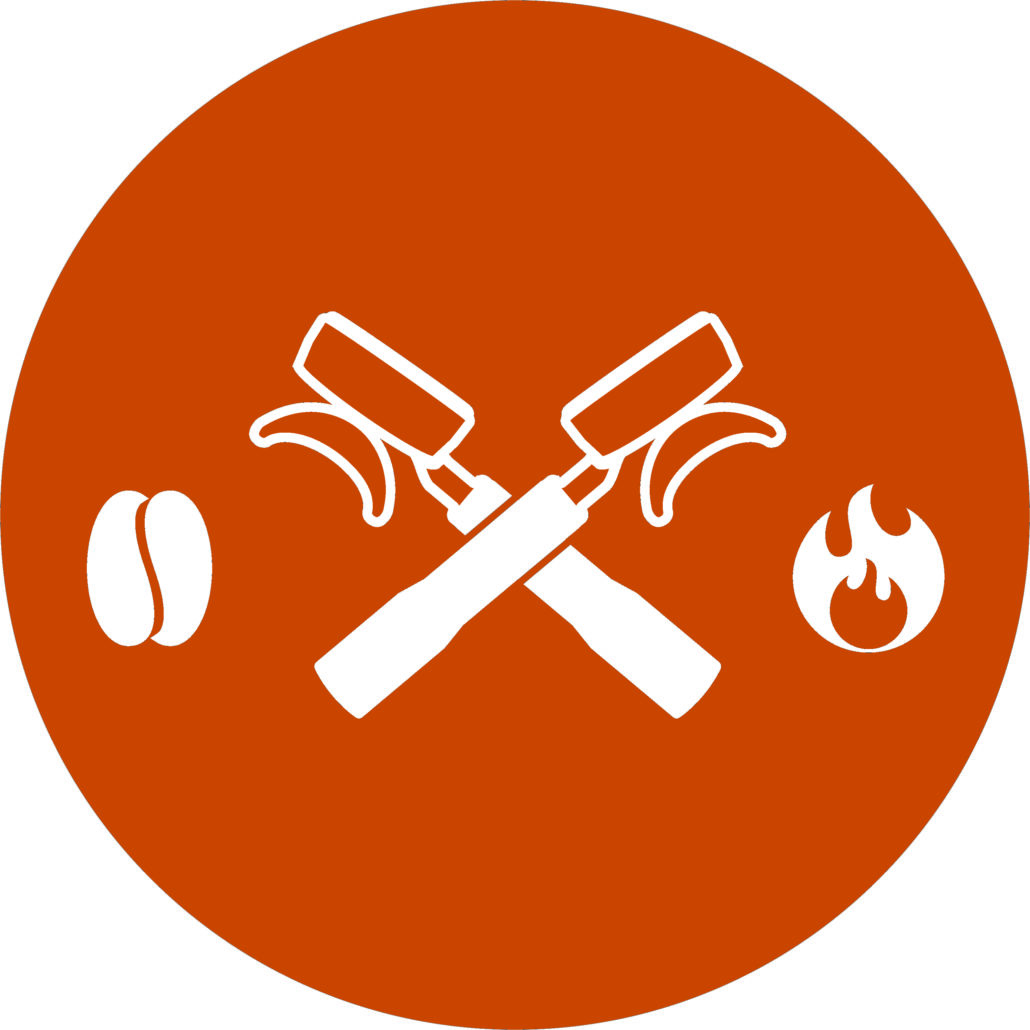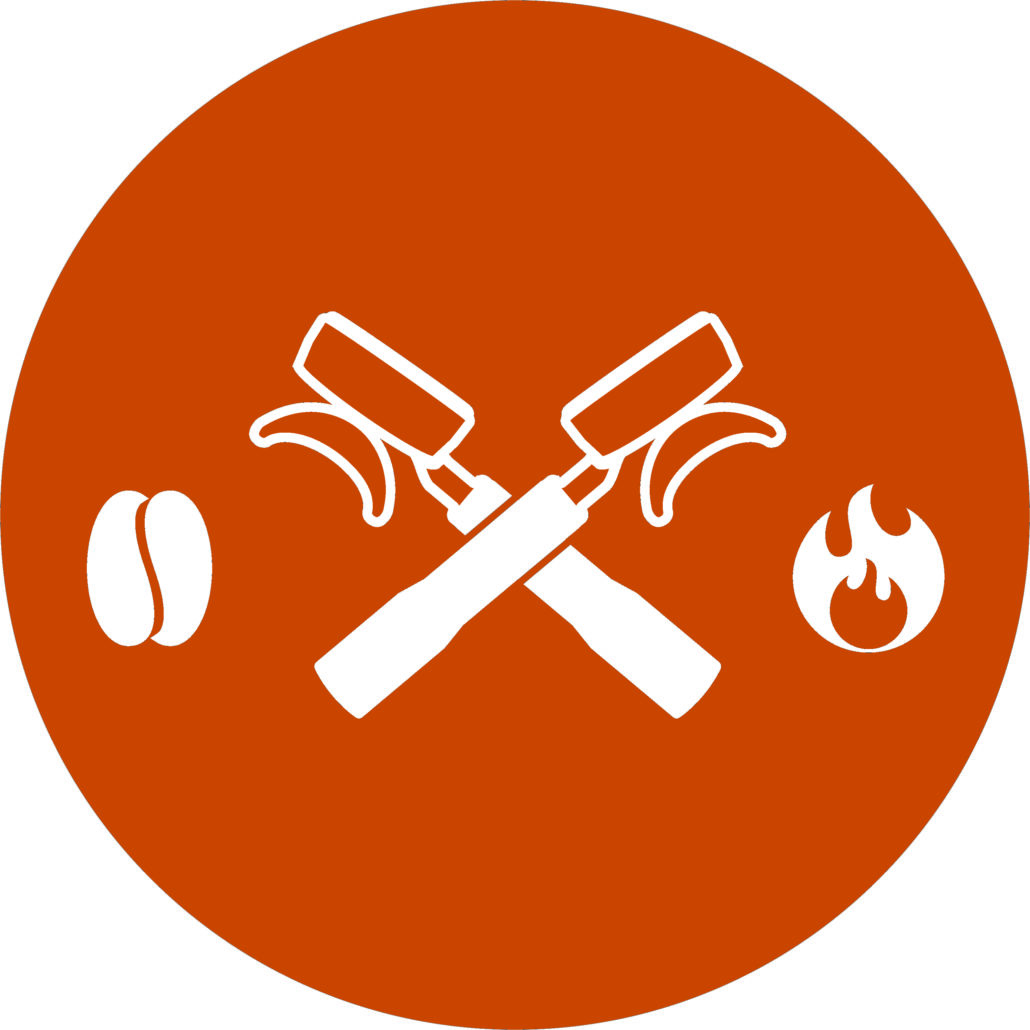 A PASSION FOR PEOPLE AND THE COMMUNITY
Our team live in and around Burleigh Heads and love the area and community. We seek to partner from local suppliers whenever we can. If you are a supplier who would be interested in partnering with Quest Coffee Roasters, please shoot us an email to info@questcoffee.com.au
Burleigh Heads is a strong brand in Queensland and Australia, and we want to grow that brand domestically and internationally.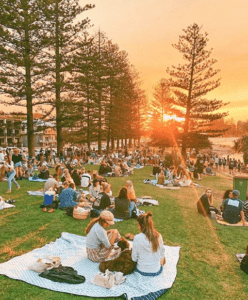 WHAT ARE WE QUESTING FOR?
a search or pursuit made in order to find or obtain something
– Macquarie Dictionary
We are on a quest for the perfect cup of coffee and the perfect coffee bean roast, but at a higher level, we are on a quest to build a more caring, empathetic, and sustainable society that makes people excited about their future and that of their children. This quest is never ending, and we seek it in everything we do.
THE JOURNEY OF A GREAT ESPRESSO STARTS WITH…
30 steps. Seriously. Providing exceptional coffee is serious business for us at Quest Coffee Roasters and no less than 30 steps go into each and every shot of espresso. Whilst our customers may not know exactly WHY our coffee tastes better, we know it's the precise care we take with every step. From selecting Organic and fair traded or Rainforest Alliance green coffee beans to our unflagging attention to roasting. From our rigid freshness standards to our uncompromising barista standards; it's these steps that enable coffee lovers to sip our coffee and say "Your coffee is THE best on Queensland's Gold Coast" and no matter how often we hear it, we get a rush every single time.
HISTORY
In 2009 Eve and Paul Henley saw their vision of sharing organic, locally roasted, super fresh and superb tasting coffee begin with Quest Coffee Roasters opening its doors in Burleigh Heads, whilst reaching far and wide on the Gold Coast. Conscious of the trend towards complicated coffee and weary of the "Grande caramel 1/2 strength frappechino", Quest began providing people with great tasting beautiful organic and super-fresh coffee, and within weeks word had spread there was a new bean in town with amazing taste.
Roasting operations started with a 2kg roaster located in the James Street cafe, and then expanded to a 15kg Has Garanti roaster at the Quest Roastery in Burleigh Heads West.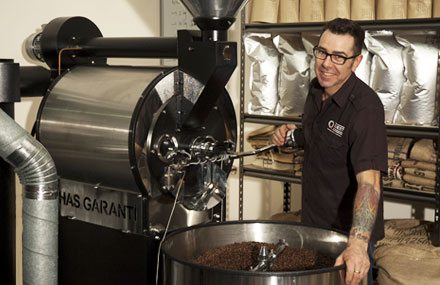 Since Quest's humble beginnings, many new customers have made the Quest James Street cafe their coffee shop of choice. The roastery expanded to supply wholesale customers with Quest branded and private label roasted beans.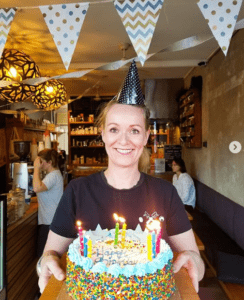 In 2020 Eve and Paul Henley passed ownership of Quest Coffee Roasters to Paul Rosenkranz and Alex Mears. Paul and Alex joined the existing Quest team – who all stayed on – and together they are building an exciting future for Quest Coffee Roasters, and continuing the journey that started in 2009. Learn more about Paul and Alex on our blog: A New Chapter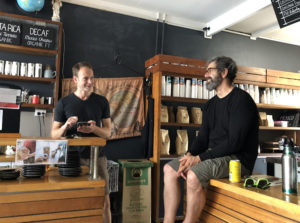 FAQS
What does it mean to have "fresh" coffee beans?
Beans are best used between 5 days to 5 weeks after roasting. Before 5 days of roasting, beans haven't had time to degas and develop their optimal taste profile. Beans after 5 weeks may begin to lose their optimal taste profile, although this varies from bean to bean (e.g. high altitude beans from Guatemala, Colombia, and Brazil stay fresher for much longer), and can be extended if beans are stored properly in an airtight container.
JOBS
Our team includes baristas, marketing, admin, and roasting experts. We are growing and developing new coffee related products, and always on the look out for passionate people who have or are building skills in coffee making, cooking, roasting, food science, marketing, photography, or IT. Our active job openings are listed on our Jobs page but we are always on the look out for passionate and hardworking individuals who want to help Quest Coffee Roasters grow and build a better team. For general expression of interest, send your CV and a short cover letter to info@questcoffee.com.au