Quest Coffee Roastery has been supplying Quest wholesale customers and the busy Quest Burleigh Cafe with organic coffee beans for over 12 years. After a lot of planning and preparations we have updated the roastery with an espresso bar with cafe seating, and now welcome walk-in customers for coffee, lunch, and "where the magic happens" coffee tasting experiences.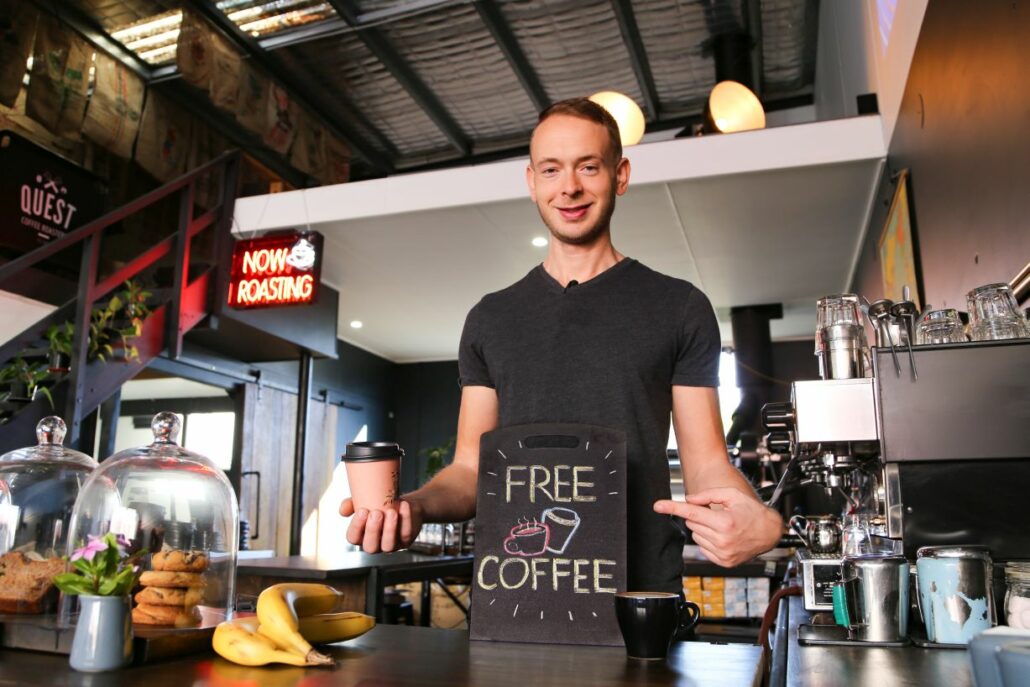 The Space
Address: Lot 5, 23 Hutchinson Street, Burleigh Heads, QLD 4220
Quest Coffee Roastery is located in the heart of Burleigh industrial area. If you are driving down Hutchinson Street, you'll see our Quest black roastery flags calling you in for freshly roasted coffee, beans, house made cakes, and gourmet toasties.
You can park on the street, or in our guest parking, and then walk into #23 industrial complex where you'll see open doors and Quest signage at the back. The space greets you with indoor greenery, high ceilings, industrial aesthetics and cyber punk vibes. If your visit is during roasting hours, you'll get to enjoy a sensory experience with the alluring aroma of fresh roasted coffee coming from our Has Garanti roaster.
So, if you're in the area and looking to treat yourself to a tasty lunch, or want a coffee focused adventure, drop in, smell the freshly roasted beans, ask for a coffee tasting flight, and the team will be glad to give you a tour of the roastery.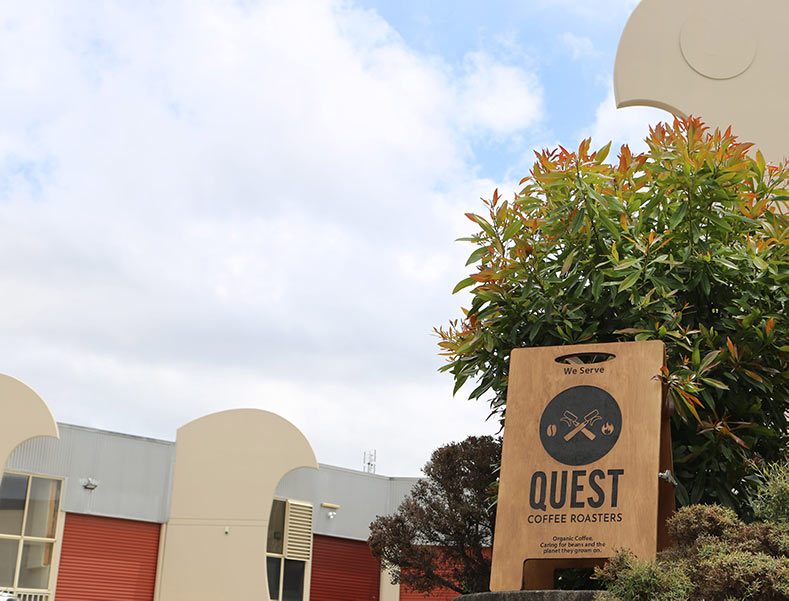 Food and Drink
We are all about social and environmental sustainability, and ensure our coffee upholds these values. So, when you choose our coffee, you are not only getting high quality specialty coffee brews and beans, but also minimising your impact on this Earth. On the espresso bar, we have our 3 most popular blends: In Casa Organic (medium roast), Dark Inc Organic (dark roast), and Decaf De Casa (mountain water process), which you can have with almost any milk option you can think of!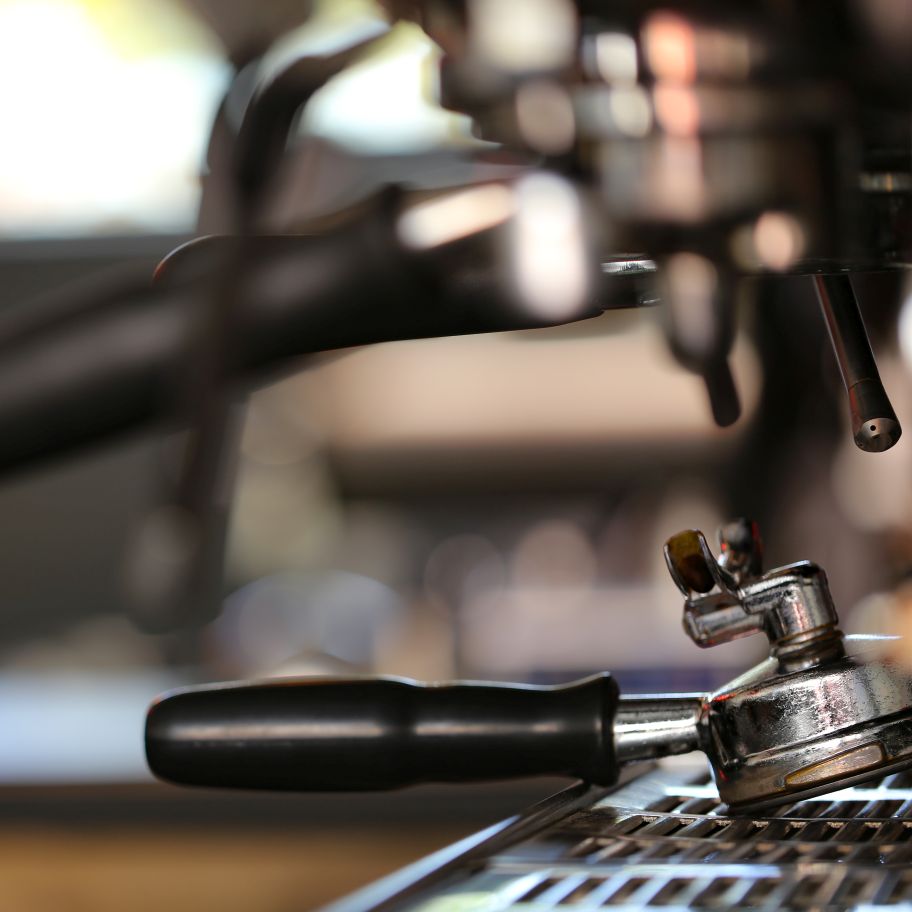 We also have all your cold classics including tasty frappes, delicious milkshakes, & fresh smoothies. And if you want to introduce your tastebuds to new experiences, try our cold brew 'Ninja' which is made from our heavenly organic cold brew topped with fresh coconut water. The young coconut adds a natural sweetness to the coffee which is both healthy and refreshing.
For brekky and lunch, we offer house made cakes and gourmet toasted sandwiches. We take the same special care to our sweet and savoury menu as we do with our drinks and use locally sourced and organic ingredients wherever possible. Try our Quest Ham, Tomato & Cheese Toastie made with Burleigh Baker sourdough and Barambah organic cheese. Careful, it has been known to be addictive!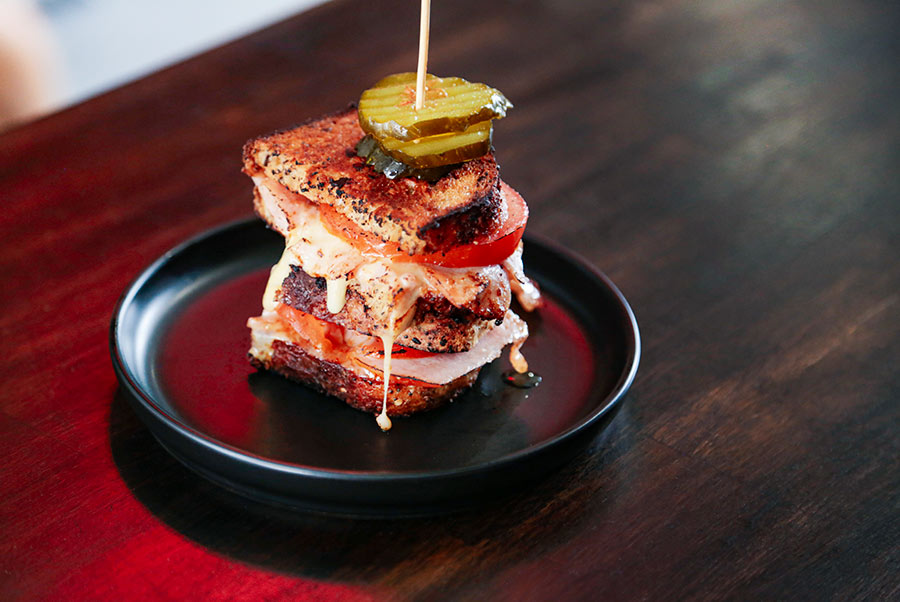 The Team
Meet Rohit, Paul, and Courtney, who are familiar faces and will take your order, teach you about our beans, and if they're not too busy during rush hour, they'll love to have a chat about coffee, recent adventures, and the meaning of life!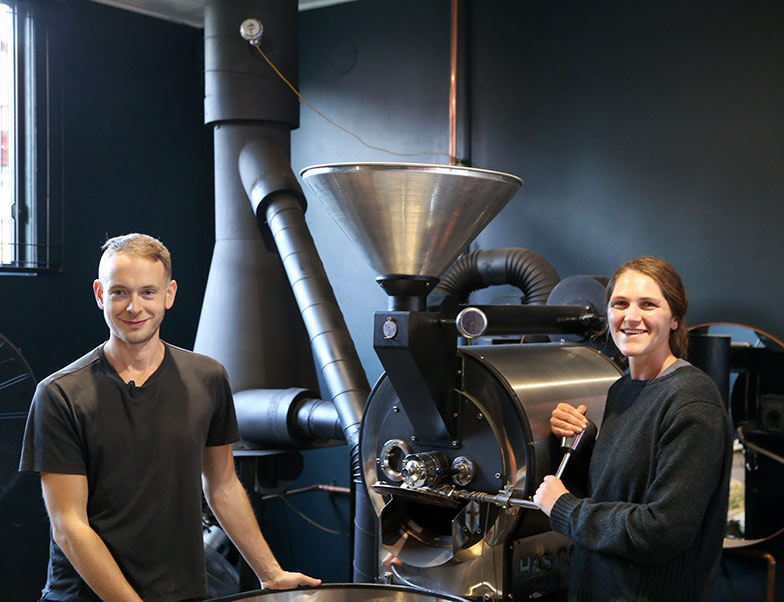 Events at the Coffee Roastery
Looking for a space to host a birthday celebration, work function, meetup event, or other group gathering or get together? The roastery is available for private event bookings.
For enquiries please email info@questcoffee.com.au.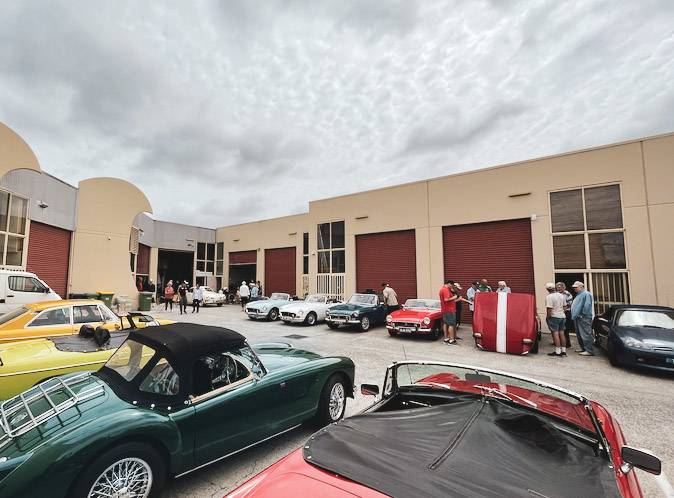 Follow Quest Coffee Roastery
@questroastery on Instagram
On a Quest to find other coffee roasters in Brisbane & Queensland? Find the best ones on this blog from The Coffee Post.
Contact
Address Lot 5 / 23 Hutchinson Street Burleigh Heads QLD 4220
Operating Hours Monday to Friday from 5am to 2pm
Tel 07 5645 5237