Are you a cold brew lover? Have you ever wanted to spice up your cold brew experience with some sweetness that is both healthy and refreshing? If you answered yes, then we have just the drink for you to try – the Ninja coconut cold brew.
We are going to expand your coffee vocabulary to add a new fun drink name alongside "Magic" and "Affogato". Introducing the dark and sneaky "Ninja" cold brew, now making waves in Burleigh Heads, Queensland and coffee forward cafes across the world.
What is a cold brew?
Cold Brew is coffee drink made from immersing coarsely ground coffee beans in cold water over a 8 to 24 hours period. This process leads to quite a different coffee experience versus espresso, creating instead a low acidic coffee that maintains its sweet and fruity qualities without the bitterness. It is a simple, inexpensive and an easy alternative for non-barista people to make and extract sweet and tasty coffee!
You can brew cold brew in any food grade container with a filter, but there are special cold brew devices available such as Toddy Cold Brew System or a Mizudashi Cold Brewer.
While many people prefer their coffee traditionally hot, cold brew provides a cool escape during a warm Summer's day. Cold brew has steadily been increasing in popularity in Australia, and despite it being a "cold drink", some people drink it all year round, regardless of the season.
What is coconut water and what are its health benefits?
Coconut water is the clear juice extracted from coconuts. It's 95% water with very little fat, and should not be confused with coconut milk. Coconut water has a subtle flavour profile with nuttiness, a hint of salinity, and a savoury undertone. Originating from coconut palms, coconut water has a beach kind of vibe, making it a perfect fit for sunny beaches, like those in the lovely Gold Coast.
Coconut water is naturally hydrating and is good for gut health. It soothes the stomach, is easy to digest and prevents constipation. Coconut water is high in potassium, contains nutrients and vitamins, like B2, B3, and C, and may have benefits for your skin.
How did the Ninja start?
Coconut with coffee was the start of a flavour adventure in South East Asian coffee culture where it was renowned for its unique and exquisite flavour. You may have stumbled across a health blogger's Instagram account promoting a unique Thai beverage in which they literally break a fresh young coconut and pour a double shot espresso into it. It looks beautiful on "the gram", and everyone enjoys it! And why wouldn't they?
How does a Ninja coconut cold brew taste?
A Ninja has luxurious and velvety texture and creamy rich taste. It is refreshing, slightly sweet, and has a familiar but subtle taste of coconut. You can make the taste your own with your choice of cold brew (or espresso if you're feeling dirty) – light, medium, or dark and any beans you like.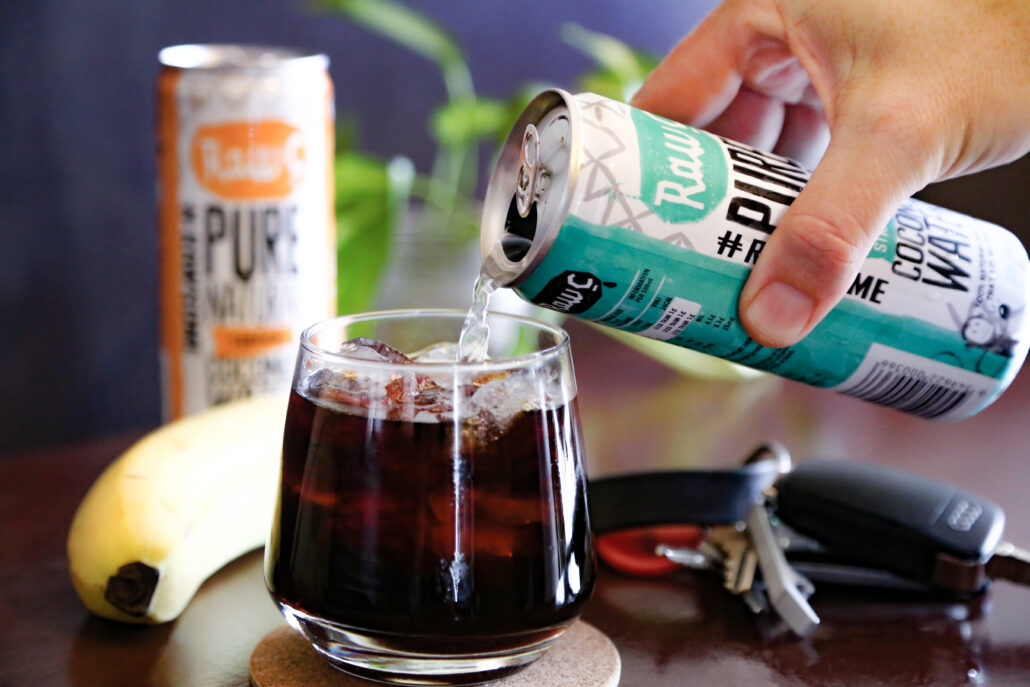 How do I make Ninja coconut cold brew?
A Ninja coconut cold brew is easy to make and is made from two basic ingredients: cold brew coffee and coconut water. It's a union of two different tastes and will provide you with another option in your home brewing coffee arsenal. Share it with your friends and family, and show off on your social media!
Recipe
Ingredients:
125mL cold brew concentrate – See recipes Toddy Cold Brew or Mizudashi Cold Brew.
A fresh coconut or packaged coconut water (about 125mL)
Ice
Optional ingredients:
Milk
Syrups e.g. vanilla
Spices e.g. cinnamon stick, cardamom pods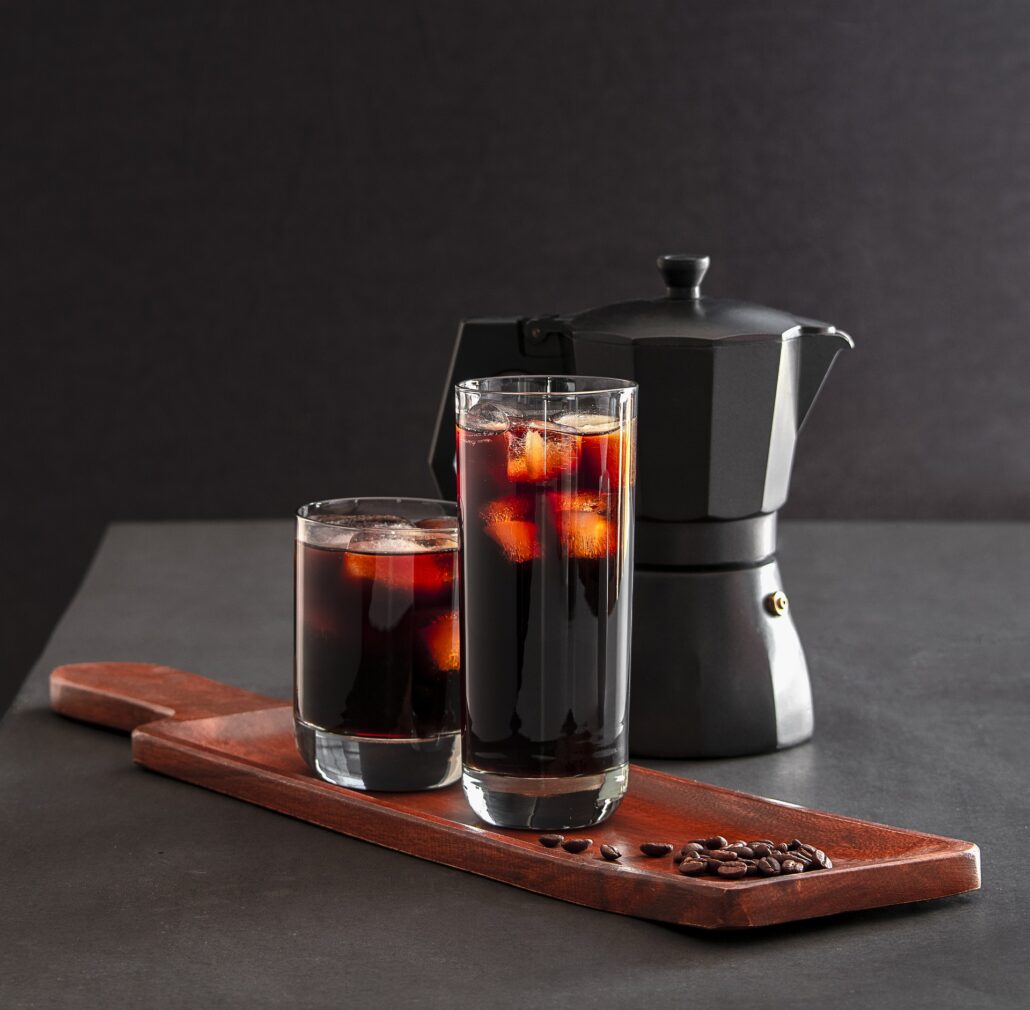 Preparation:
Pour ice into your serving vessel (e.g. a 500mL glass)
Pour cold brew, and coconut water into the glass.
Stir lightly to combine.
[ optional ] Add milk, syrups, and spices to taste.
Variations and Options
Jazz it up by combining all ingredients in a cocktail shaker, shaking well, and serving in a martini or crystal glass.
You can adjust the ratio of cold brew to coconut water to increase or reduce the strength of your experience.
Use espresso to make a Dirty Ninja. Replace the cold brew with a shot (20mL) of Espresso (Bialetti Espresso), and use more coconut water.
Where can I get it?
The Ninja and Dirty Ninja are available for dine in and takeaway at Quest Burleigh Cafe and Quest Coffee Roastery. You should also be able to ask for a "cold brew with coconut water" at any cafe that serves cold brew and has coconut water available.
---
Quest Coffee Roasters is an Australian owned and operated business with over 12 years experience sourcing, importing and roasting the finest organic coffee beans from around the world.
If you're needing help choosing coffee beans and coffee tools for your latest coffee adventure, shop on our online store and compare brewing techniques for specific coffee beans in your home brewing setup, or contact us at info@questcoffee.com.au.
Quest Coffee Roasters. Caring for the beans and the planet they grow on.