At Quest Coffee Roasters we supply freshly roasted wholesale coffee beans to businesses in Queensland and NSW. We work to give our wholesale customers the edge by providing them with a delicious and memorable cup of coffee for their patrons, and one that has been sourced from organic and fair trade plantations. If you want to serve exceptional coffee, then we want to talk to you. Our goal is your success. We invest in our customers and are on a continual quest to improve the quality of our product, and meet the changing tastes of coffee lovers. We are not only passionate about our coffee, but also building better services for customers, and investing in our community. We understand small and big business needs, and love working with other Australian businesses who promote quality products domestically and internationally.
Our values
top graded coffee beans roasted consistently to the highest standard
responsive communication
transparent pricing
we are passionate about quality in everything we do. We want to see small businesses succeed.
if you're not happy, we'll work to make it right
If our values resonate with you, then send us your details using the form at the bottom of this page and one of our friendly team will get back to you.
What you need to know
What does Quest supply?
Coffee: Top quality and acclaimed Quest roasted coffee beans from various regions as single origins and Quest's signature In Casa Organic Premium Blend.

Whole bean and ground options available.
Quest Coffee Label and White Label options

Tea: Organic loose leaf tea
Other essentials: Cocoa powder, specialty milk, cups, lids, etc.
Barista training
Equipment: we'll help you source equipment, or provide rental if required
Who and where do you supply to?
Cafes, restaurants, resorts, hotels, and any business that wants to serve exceptional coffee to its customers.
We supply Australia wide
We supply customers of all order sizes. From as small as 5kg per order to orders of over 200kg per month. Whatever your situation, we'll be happy to discuss options.
How long before I can get my first order?
We can have your first order to you within a few days once we get your business information.
What are your prices?
We provide wholesale prices to customers based on their individual needs.
Prices will take into account your specific situation and expected recurring purchases. Please contact us to discuss.
We don't lock you into a contract.
Prices are published monthly.
Delivery charges are based on location.
What do I do to get started?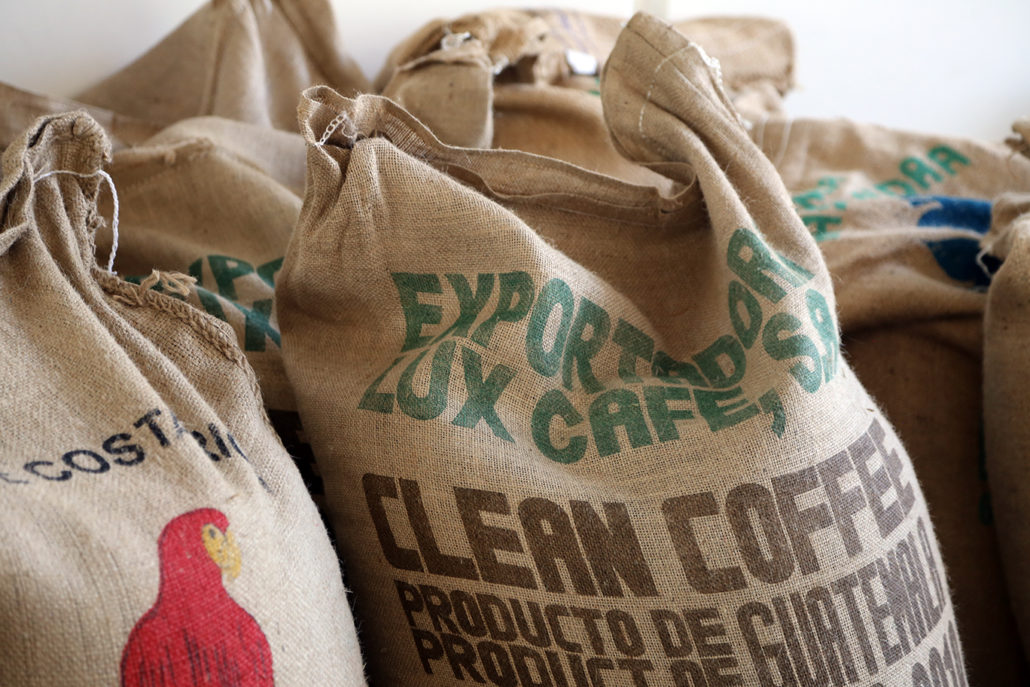 Wholesale options
Quest Coffee Roasters label
Quests Coffee Roasters offers a selection of wholesale products for businesses to retail or serve to their customers. The Quest Coffee Roasters label is recognised for quality, ethical and environmental governance, and being a proudly Australian brand. Freshly roasted wholesale coffee beans are our specialty, but we invest in perfecting all our wholesale products for our partners.

White (private) label
At Quest Coffee Roasters, we offer white label roasting and can help your business build its brand with a quality coffee roast to call your own. Using our great coffee, in your own packaging, gives you an edge by increasing your brand awareness and creating your niche, within the food and beverage industry. With your very own label, your business can be on its way to making your mark as an authority on amazing coffee, growing your business and your brand at the same time.
What can I white label?
You can choose from one of our existing blends or customise your own exclusive blend.
What must I disclose?
It's up to you. You can choose to disclose that Quest Coffee Roasters supply you with your beans, or it can be our secret. Either way, we treat your privacy with the utmost integrity and work with you, to meet your requirements for success.
Contact us to get started
If you are interested in discussing our wholesale service, or how we can help you develop your brand and grow your business, contact us via
07 5535 2959
info@questcoffee.com.au
or use the form below.