The instructions below provide easy to follow step by step instructions with pictures on how change your Bialetti Stovetop Seal (Gasket) and filter for:
Bialetti Moka Express StoveTop (Aluminium)
What you will need
To change your Bialetti Stovetop Seal you will need a replacement Seal & Filter. Each Bialetti coffee maker has it's own seal and filter specific to it's model – Moka Express or Venus – and it's cup size. You can purchase replacement seals and filters from Quest Online Store.
Step-by-Step Instructions
1. Make sure you have the replacement rubber seal (gasket) and filter ready before you start.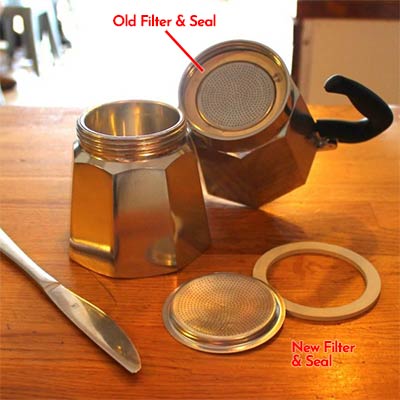 2. Carefully remove the rubber seal from your stovetop. If the seal is hard to remove, gently use a blunt knife (rounded at the top so you don't damage your stovetop) or a pair of tweezers. Be careful that you do not bend the metal areas surrounding the seal.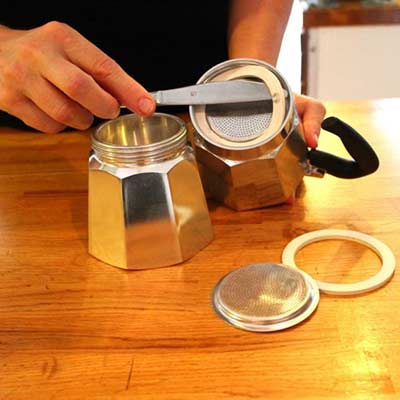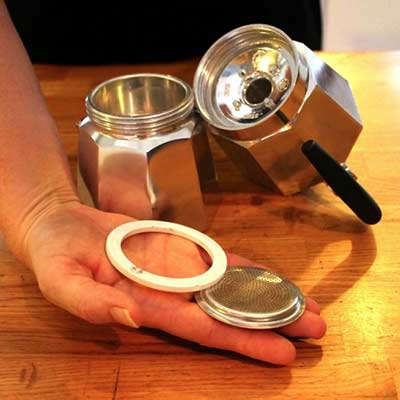 3. Clean the stovetop thoroughly with soft detergent and hot water (not in your dishwasher) then towel dry when done.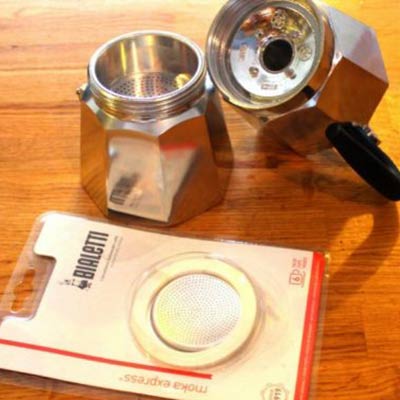 4. Insert the filter into the top chamber such that the bumpy (raised) side of the filter is facing out.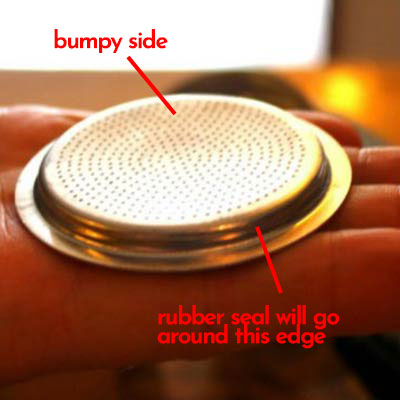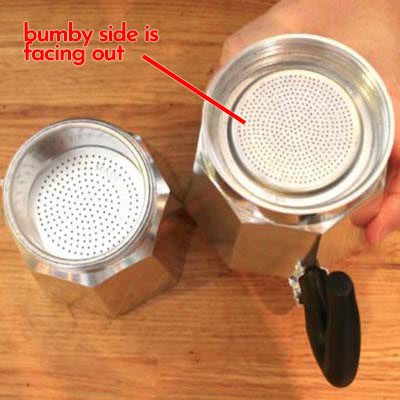 5. Place the seal around the filter. The seal should sit flat around the filter. You may use a blunt knife to press the seal around the filter.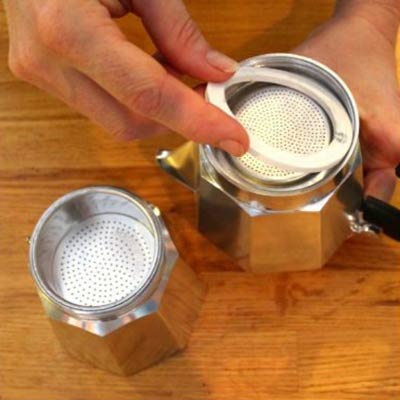 6. Once you have installed the new seal, re-assemble the stovetop pot by screwing the bottom chamber into the top chamber. Be gentle to ensure that the seal doesn't get pinched in between the metal parts.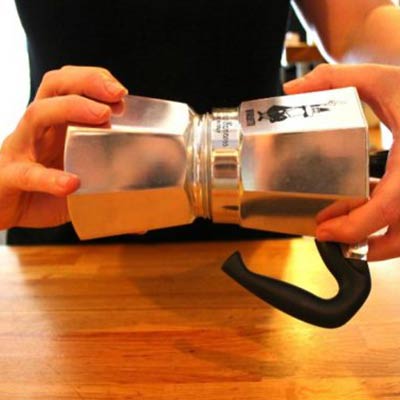 NOTE: Boil some hot water only to test the seal where the two chambers screw into each other to ensure no water is leaking out.
(Reminder: water will not fill the upper chamber as it will be only steam going through the filter. Coffee is needed in the filter in order to fill the upper chamber with liquid.)
Enjoy your stovetop coffee maker!
How often should you change your Bialetti Stovetop seal?
The Bialetti Stovetop seal will last between 3 to 12 months depending on how often you use it. You'll need to watch for wear, and we recommend changing at least every 12 months.
Shop for Bialetti seals, filters, and Stovetop coffee makers