Description
In Casa – Organic Blend – Roasted Coffee
In Casa is Quest's signature organic house blend. What is a blend, you must be wondering? A blend is balanced, delicious and incorporates the flavours of the individual coffees to achieve profilers that couldn't be found in single-origin coffees.
This medium roasted coffee has become synonymous with our Quest Coffee Roasters brand. Hand crafted for everyday easy drinking – smooth, elegant, and full of flavour. It makes a great milky coffee, and is easily enjoyed black with some spicy undertones and enough kick to wake you up in the morning.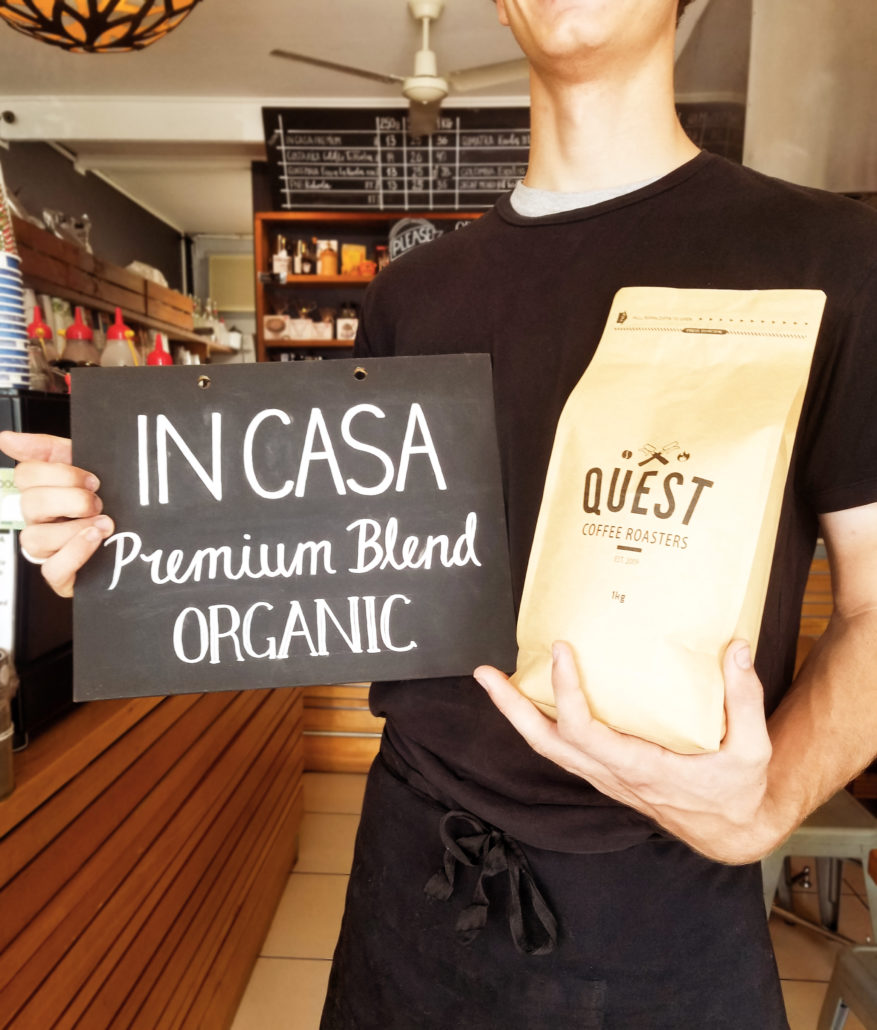 A lot of people think that blends are a way in which companies are able to mix in inferior beans or cycle through old stock. This may be true in some cases, but our In Casa showcases the best blend of all our certified organic beans, and has created a strong sense of identity with our customers that provides an all-round great experience in Burleigh Heads that can't be found elsewhere.
In Casa Organic Blend is the wool sweater of our blends – warm, comforting, familiar. It is especially made to go well in an espresso machine as well as a plunger or stove top. In Casa is our all-rounder and this is, perhaps, why it's our most popular blend. In Casa Organic is a journey. Not all consumers are in a place to enjoy specialty coffee, we must allow them to move at their own pace. In Casa might be the perfect place to start and advanced coffee lovers can always come back to this roast to discover new and subtle notes that increase its appreciation with experience.
To see how this bean compares to our other roasters check out our bean comparison page.
For tips on brewing the perfect cup of Incasa coffee see our blog page for different brewing methods.