A whole new range of Hario brewing products have hit our shelves and are also available online. They are not only stylish to boot, but they are really easy to use, not to mention affordable.
The Hario V60 Drippers, whether you opt for the ceramic or the transparent, lightweight plastic style, are beautiful to look at and guarantee great coffee on the go. The V60 transparent dripper would make a great travel companion for camping trips or weekends away (we wouldn't recommend putting it in a suitcase for flying, unless packed well).
To maximise the flavour and quality of your brew, grinding your whole beans immediately before brewing is your best option. See our blogpost here to understand why we recommend that you Grind As You Go.
What you need for the perfect brew:
12 grams of Quest coffee – this will make 1 cup (120ml)
150ml filtered water, plus extra for rinsing the filter
Burr grinder (recommended)
Kettle
Timer
Scales (recommended as it takes the guesswork out of the equation)
Coffee mug/travel coffee mug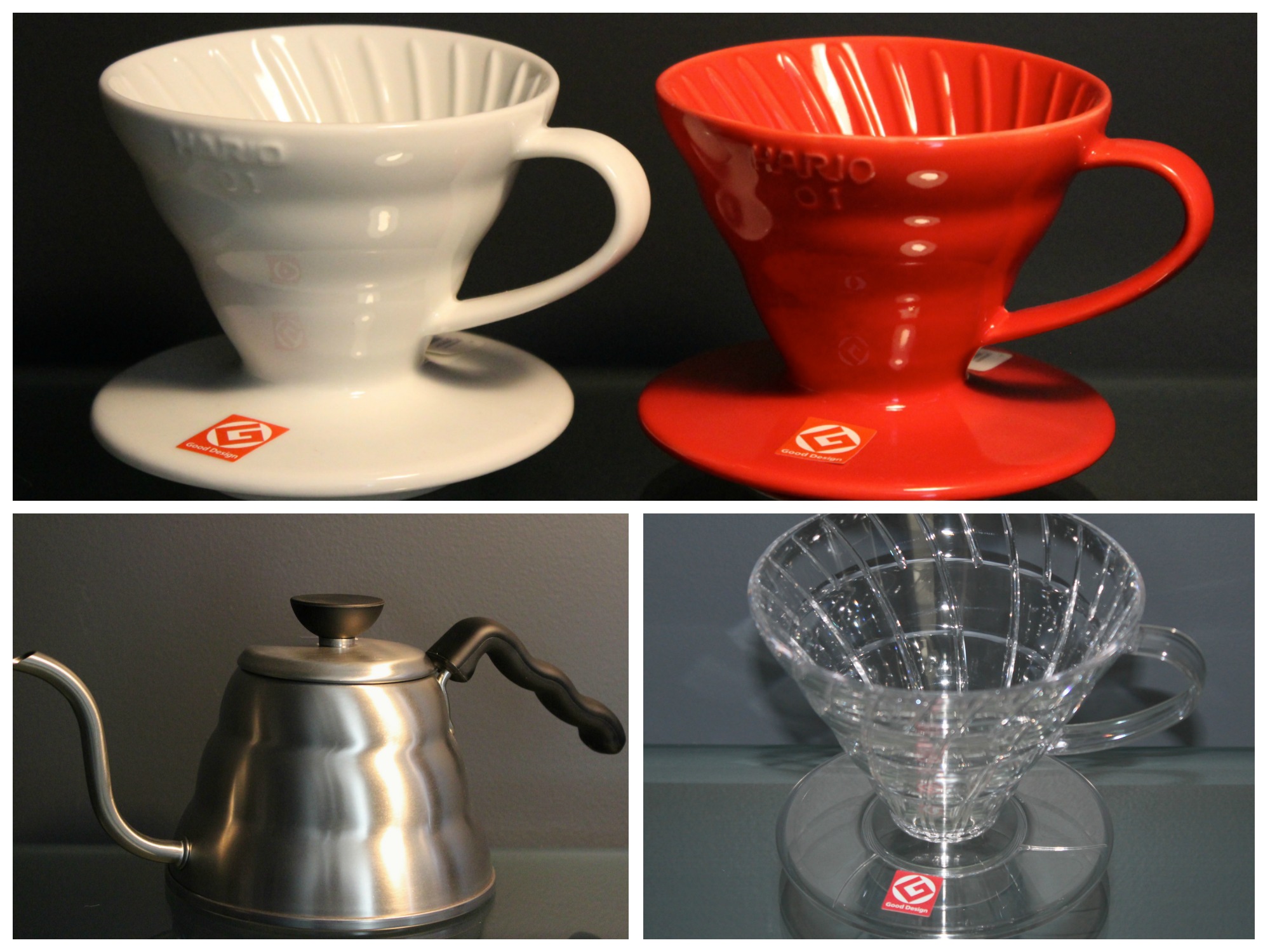 Fold the paper filter at the dotted line and place in the dripper. Place the dripper on top of your mug.
Rinse the filter with boiling water for approx. 5 seconds. This will warm the dripper and ensure that the paper taste doesn't transfer to your brew. Take the dripper off your mug and discard the rinse water.
Place 12 grams (or to taste) of freshly ground coffee into the filter. If you are using the VD-02 size, increase your grounds to 24 grams.
Shake the dripper lightly to level the grounds, then make a half inch indent in the middle of the coffee bed with your finger.
Slowly pour the boiling water in the centre of the grounds, using just enough water to cover the grounds (approx.. 40 grams) and let it bloom for 30 seconds.
Pour boiling water from the centre, circling outwards, ensuring that the water doesn't touch the paper filter. If you are using scales, you can stop pouring when they read 300 grams or alternatively, when your timer reaches 2 mins.
Allow all the water to drain through the filter. The total extraction time is 3 minutes, regardless of the number of servings. If your final time was shorter than 2 minutes, your grind was probably too course and if longer than 3 minutes, your grind was probably too fine.
Remove the filter from the dripper and discard the grounds. There are many ways to recycle your grounds. See our blogpost here for more information.
See this great little instructional video that Hario have created.
Now sit back, relax and enjoy the perfectly brewed coffee you have just made.
Written by Therese Glowaski.