Here is our monthly Kiva update for you! We are super proud to share with you that this month, with your help, we have raised $51.65 for Kiva. This has enabled us to help fund micro loans to another 2 people, helping a total of 11 people/groups in 8 different countries so far. Please read below for more info on the profiles of the people we support.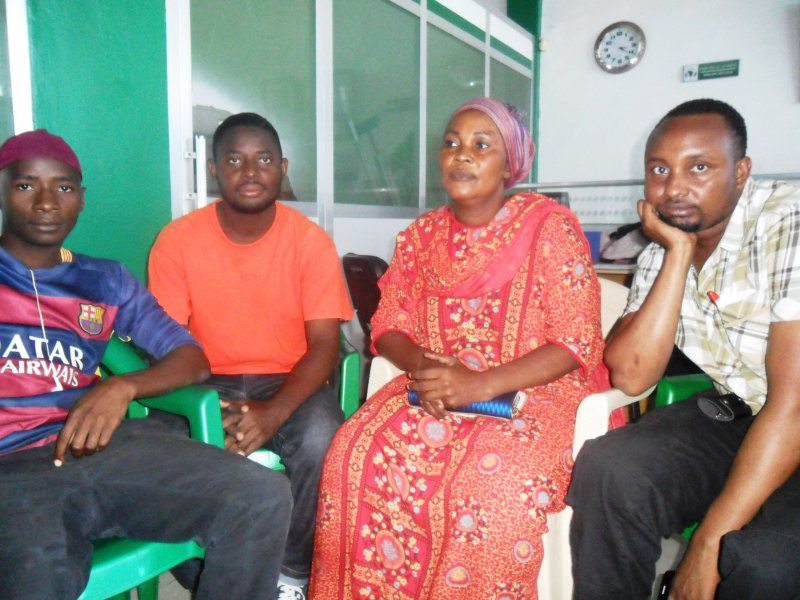 Fatuma, a mother of two daughters who are grown up, is in her late 40s. She is married.For 18 years now, she has had a cafeteria, serving food to people. She prepares varieties of foods that attract many people. She works from 5 a.m. to midnight. She is a hardworking woman. Fatuma is able to earn a fair monthly profit.
This is her 15th credit request from Tujijenge Tanzania. Fatuma is a long-time Tujijenge customer who repays her credits well. With her previous credits, she upgraded her premise with tables and chairs, plates, glasses, and cooking ingredients such as cooking oil, maize and baking flour, sugar, kilos of meat and fishes. Tujijenge is so happy to see Fatuma improve month after month, and this enabled her to receive some extra income that she used to cover family living costs and plow back into her cafeteria.
In the coming years, Fatuma would like to own a big hotel serving varieties of foods.With this credit request, she will buy cooking ingredients for her cafeteria. She will share this credit with her group, Tupendane Kongowe, totaling four members. The group members will hold each other accountable for paying back the loan.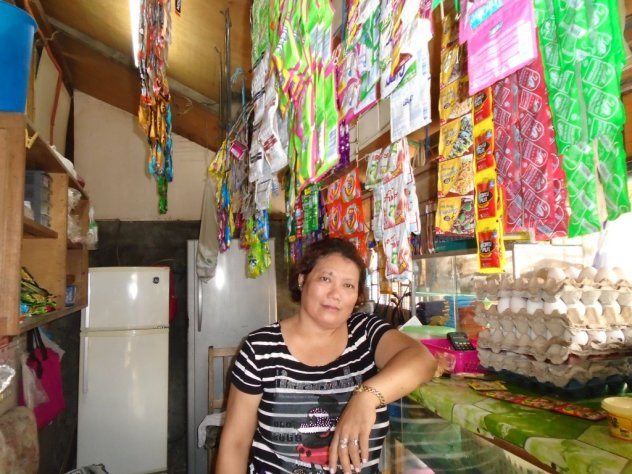 According to Belinda, 48, she wants to live a peaceful life and see herself worthy in the sight of God. She tries to be honest in all undertakings, including the management of her business.Belinda runs a variety store in Davao City. Just like other business owners, she also experiences stiff competition and lack of capital. Besides, she has many debtors who just fled and left behind their debts. Sometimes her honesty and consideration for others doesn't always come back to her. This faith-testing situation hampers the continuous operation of her business and consequently affects her income.
Now she is the one who needs additional capital of PhP 50,000, which she can use to buy added items to sell in her variety store.
Her profit can supplement her husband's income and sustain their daily expenditures. They are both working hard to support their children, who are still studying in college. Later on she plans to add another business such as PISO Net (a coin-operated internet café) or a motorcycle for rent.She regularly meets with her co-fellowship members to share stories of her work every week and also to draw strength and inspiration from the Word of God.
*All CCT community partners/clients are organized into fellowship groups that meet on a weekly basis. A fellowship group is composed of 15 to 30 community partners. The fellowship groups gather each week to study the Word of God, build social capital, and pay microfinance loans.
Thank you from us and Kiva!
If you feel inspired to help Kiva yourself or want to see more of the work they do, make sure you check out our blogpost here to find out why we LOVE helping them or go straight to their website to get lending. Every little contribution goes a long way.