Description
AeroPress Coffee Maker
So simple, so GOOD, the Aeropress Coffee Maker will have you home brewing delicious coffee in no time. We love AeroPress for coffee brewing because:
It makes smooth and rich coffee! Using the ideal water temperature and gentle air pressure, brewing yields rich flavour with lower acidity and without bitterness. Total immersion brewing results in uniform extraction of the ultimate in full coffee flavour.
Grit free coffee – paper micro filters remove any grit in the coffee making process, unlike other press-type coffee makers.
It's super fast and easy to use! About two minutes from start to enjoy. The actual press time takes only 20 seconds.
Read about How to brew the perfect AeroPress coffee for coffee making instructions.
Did you know that you can use an AeroPress to make cold pressed coffee too? This would have to be one of the most versatile brewing products on the market! We have written a blog about the Cold Brew/Iced Coffee Comparison. Click here to read more…
What if I don't have a grinder at home?
No problem! You can order beans from your favourite bean supplier – whether Quest roasted beans or another great coffee roaster – and select grind setting "Aeropress".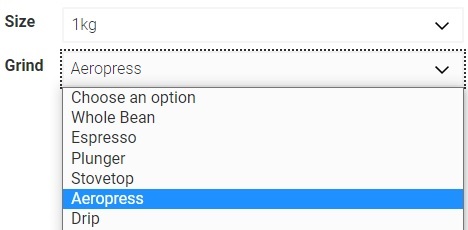 Includes:
1 x AeroPress Coffee maker
Chamber
Plunger
Filter Cap
Paddle
Scoop
1 x 350 AeroPress Micro Filters or the equivalent of 6 to 12 months supply.