Description
Minipresso GR is the perfect portable espresso machine. Compact, lightweight and versatile, this makes the perfect companion for travellers and those super busy folk. Grind at your convenience…you have more control over the preparation which will translate into being able to achieve perfect espresso shots that will please even the fussiest coffee lover.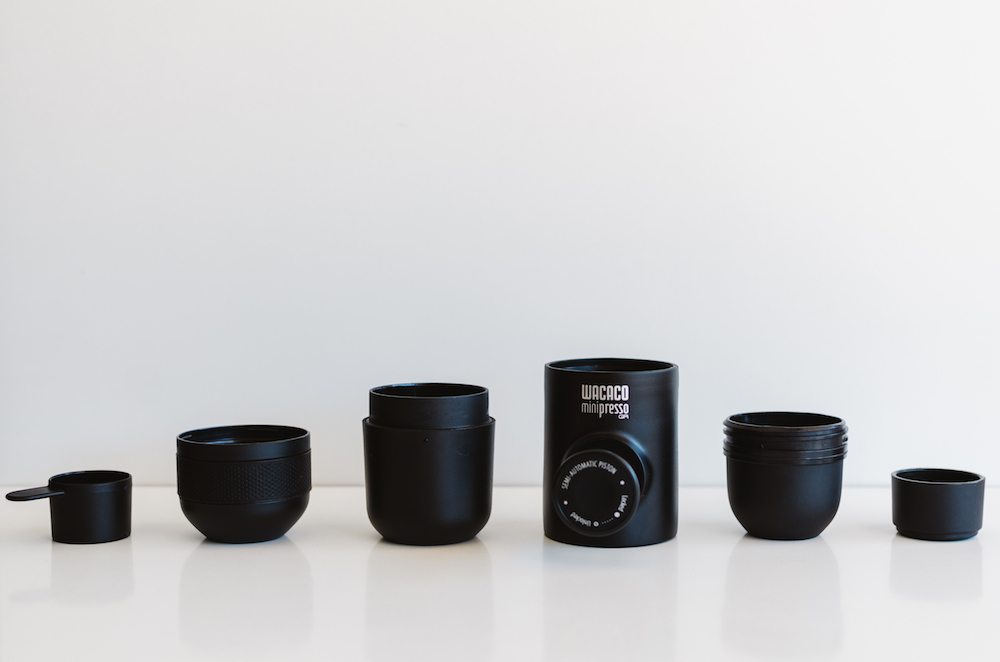 Dimension
175 x 70 x 60mm
Weight
360g
Water capacity
70ml
Ground capacity
8g
Average pressure
8 bar
Other
Built-in espresso cup and scoop.
INSTRUCTIONS
Minipresso GR is simple and intuitive to operate. Add ground coffee to the filter basket with the help of the integrated scoop. Apply slight pressure to level the grind. Add hot water into the water tank. Finally unlock from its travel position the piston and pump a few strokes to pressurise and extract perfect espresso with generous crema.