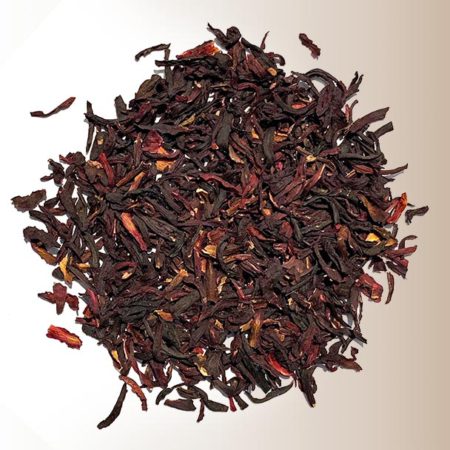 Hibiscus Tea – Loose Leaf Organic
$6.90 – $9.40
$6.90 – $9.40
Hibiscus Tea is a floral herbal tea that is thought to have originated in West Africa or Sudan. Hibiscus Tea remains a favourite across the globe as a hot and cold beverage. It makes a wonderful late evening tea as it's caffeine free and full of flavour,
Loose leaf 100% organic tea.
| | |
| --- | --- |
| How is it made? | Made from organically grown hibiscus. Harvest begins when the flower has bloomed and then shrivels up and falls from the plant a few days later. Both the petals and sepals are then collected. The calyx is removed and dried to make the hibiscus tea. |
| Preparation | 1-2 tsp in 250mL 100ºc water for 5 mins. |
| Tasting Notes | Fresh floral flavours, tarty citrus, and strong notes of cranberry. |
| Health Benefits | Hibiscus naturally contains lots of antioxidants which promotes better liver health. It also has been shown to help lower blood pressure. |
| Caffeine | No |
Only logged in customers who have purchased this product may leave a review.